23. The First Song of the Year / The First Warbler(初音)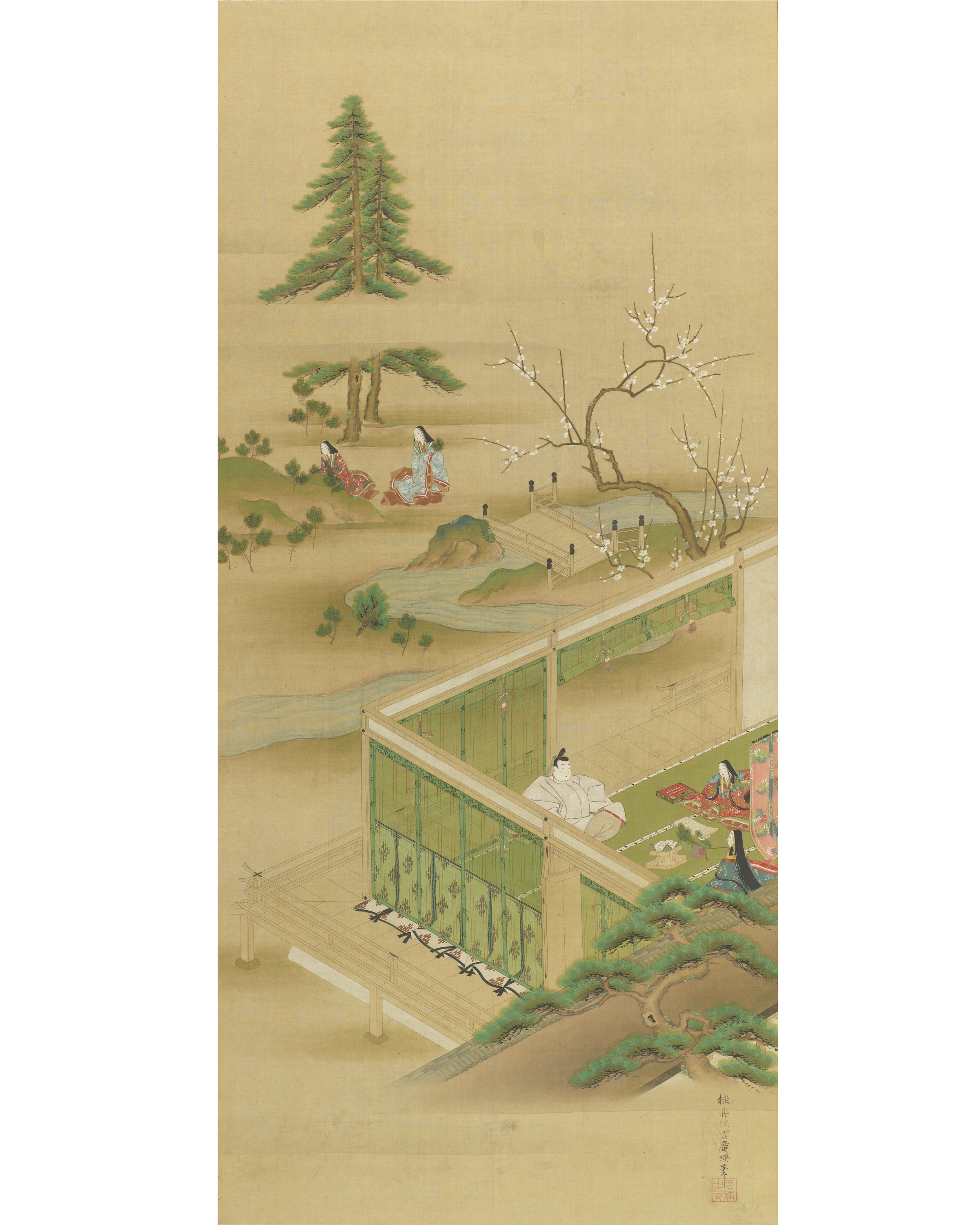 Passage
O nightingale, to one that many months,
While strangers heard you sing,
Has waited for your voice, grudge not today
The first song of the year!
A poem sent from Lady Akashi to Princess Akashi
Genji was moved by the feelings of a mother living apart from her daughter.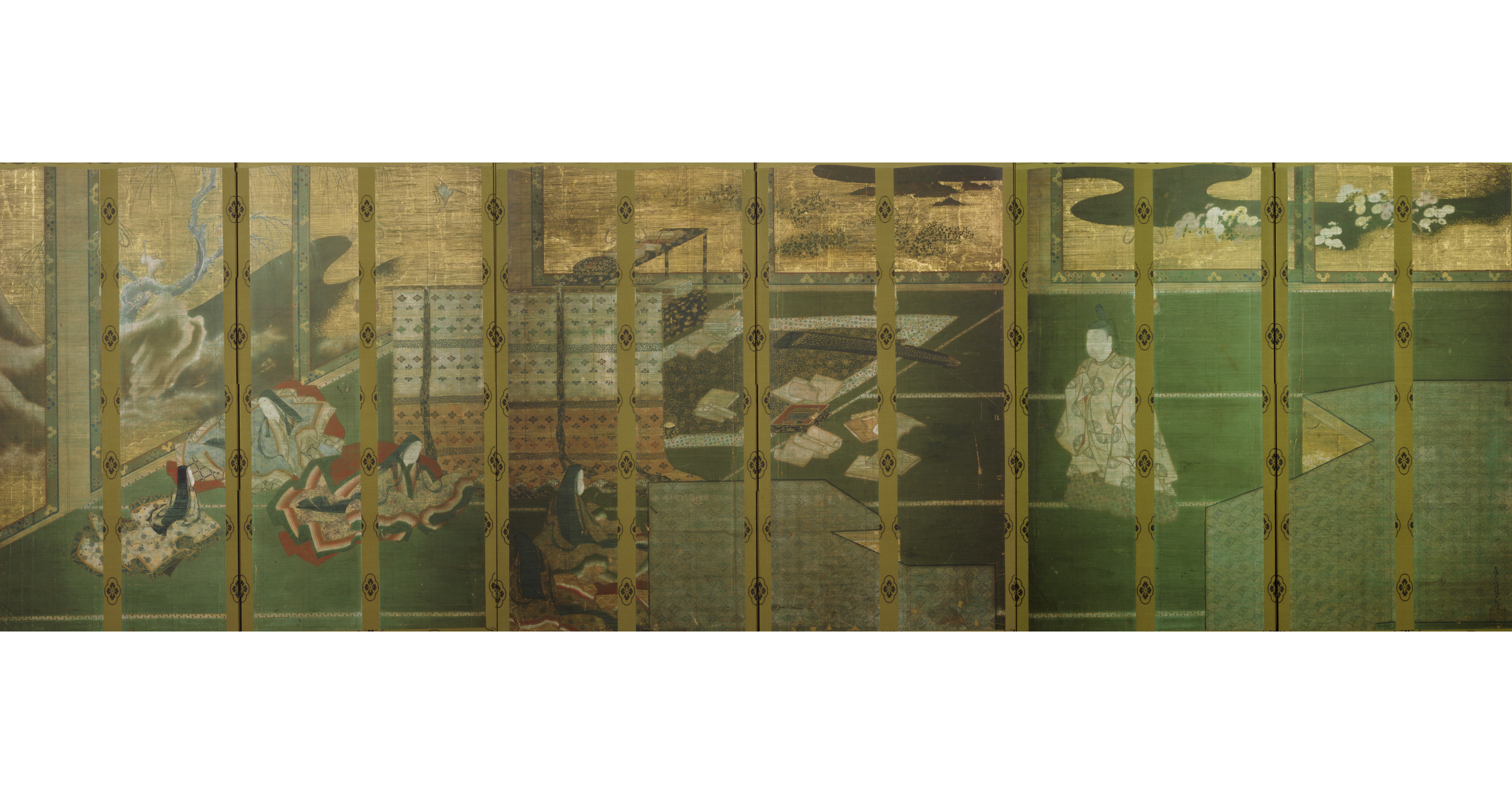 Summary
New Year, Genji tours his palace and wishes Happy New Year to the women he loves. Lady Murasaki, Princess Akashi, Lady Akashi, Hanachirusato, Tamakazura, Suetsumuhana, Utsusemi...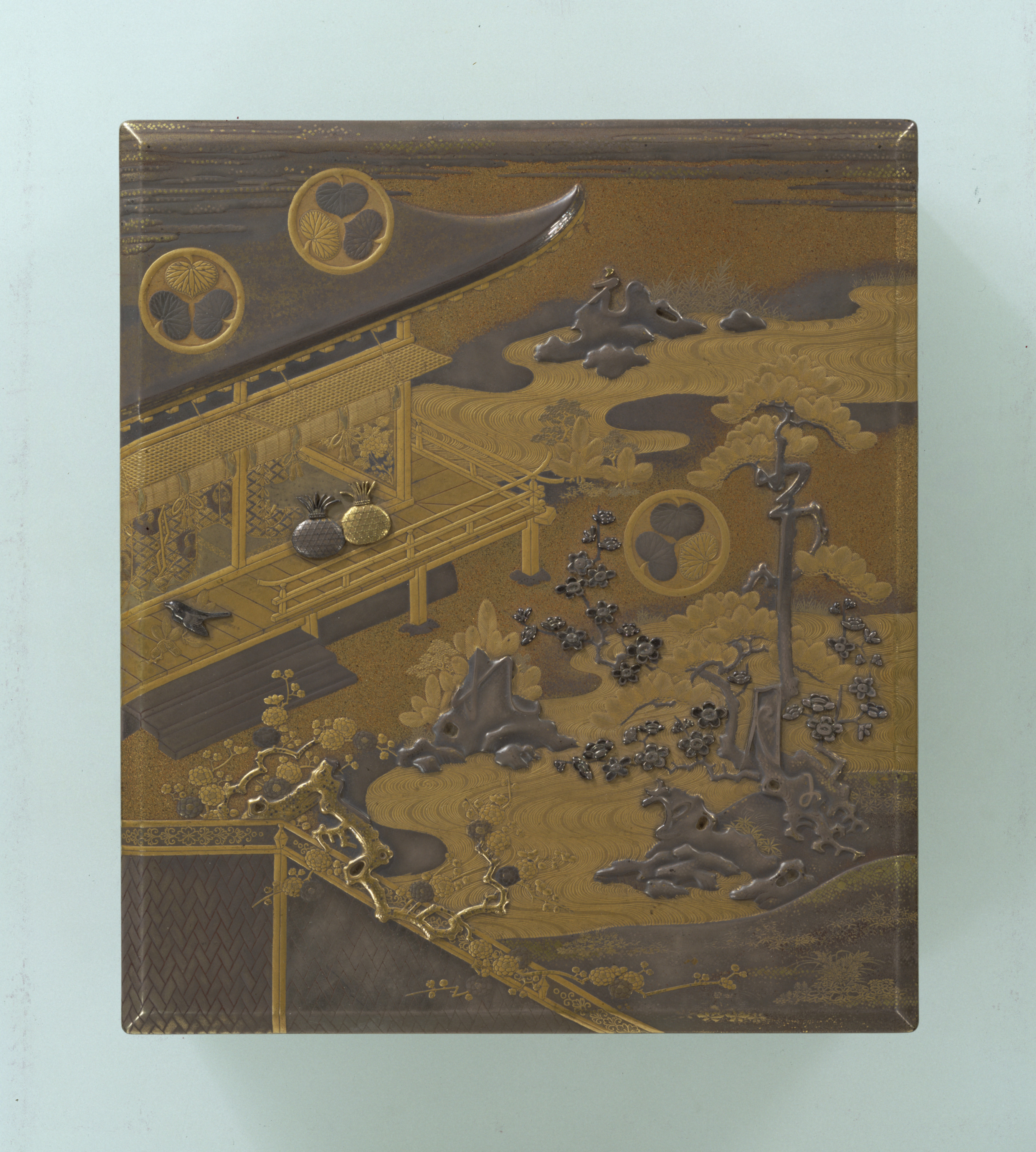 Comment
All-Stars appear in the Happy New Year.
Women in the Edo period read The Tale of Genji from this chapter. Therefore, There are many pieces of furniture with motifs from this chapter.