28. The Typhoon / The Typhoon(野分)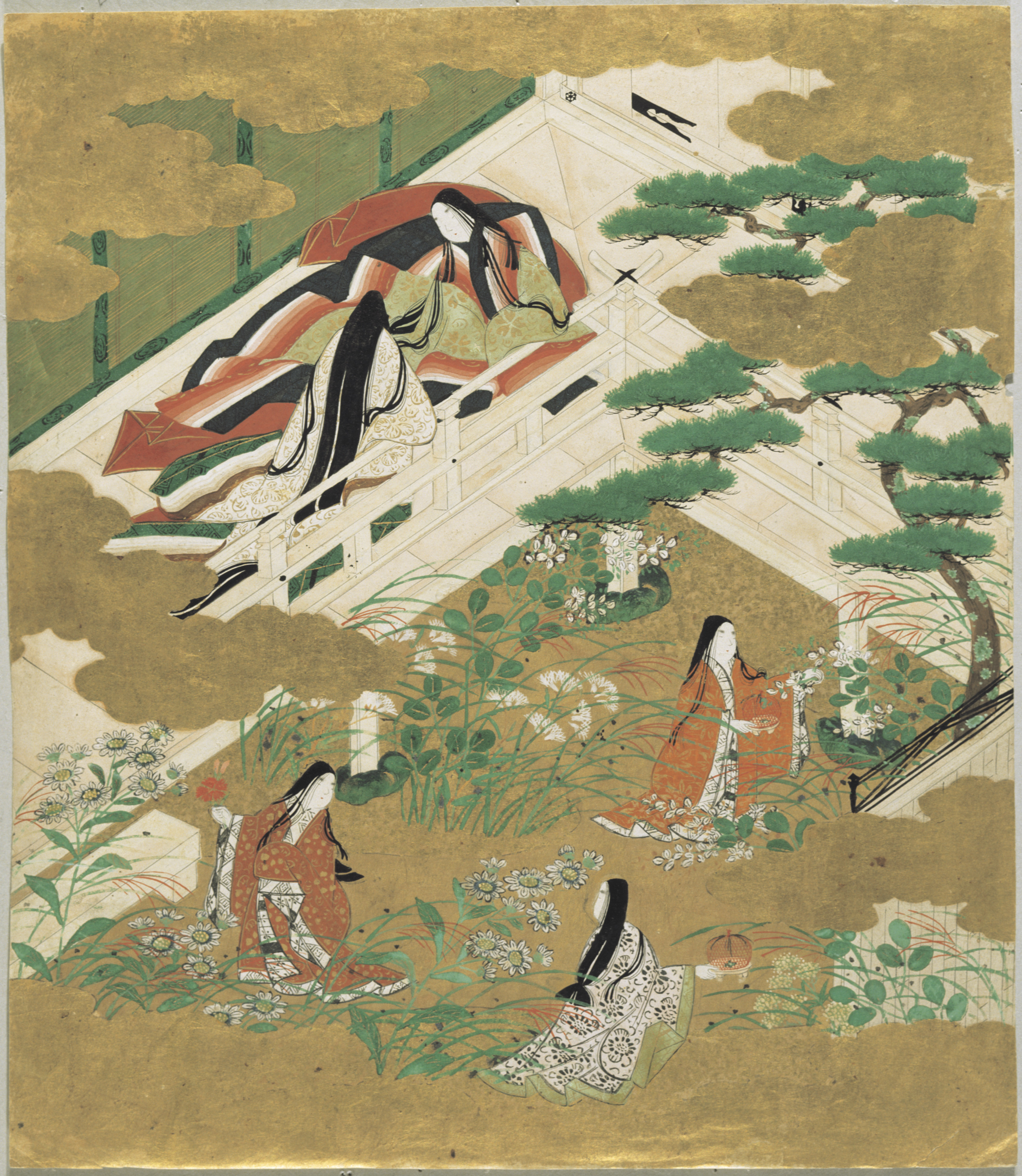 Passage
Her beauty flashed upon him as at dawn the blossom of the red flowering cherry flames out of the mist upon the traveler's still sleepy eye.
Yugiri saw Murasaki only once in her lifetime. she was devastatingly attractive.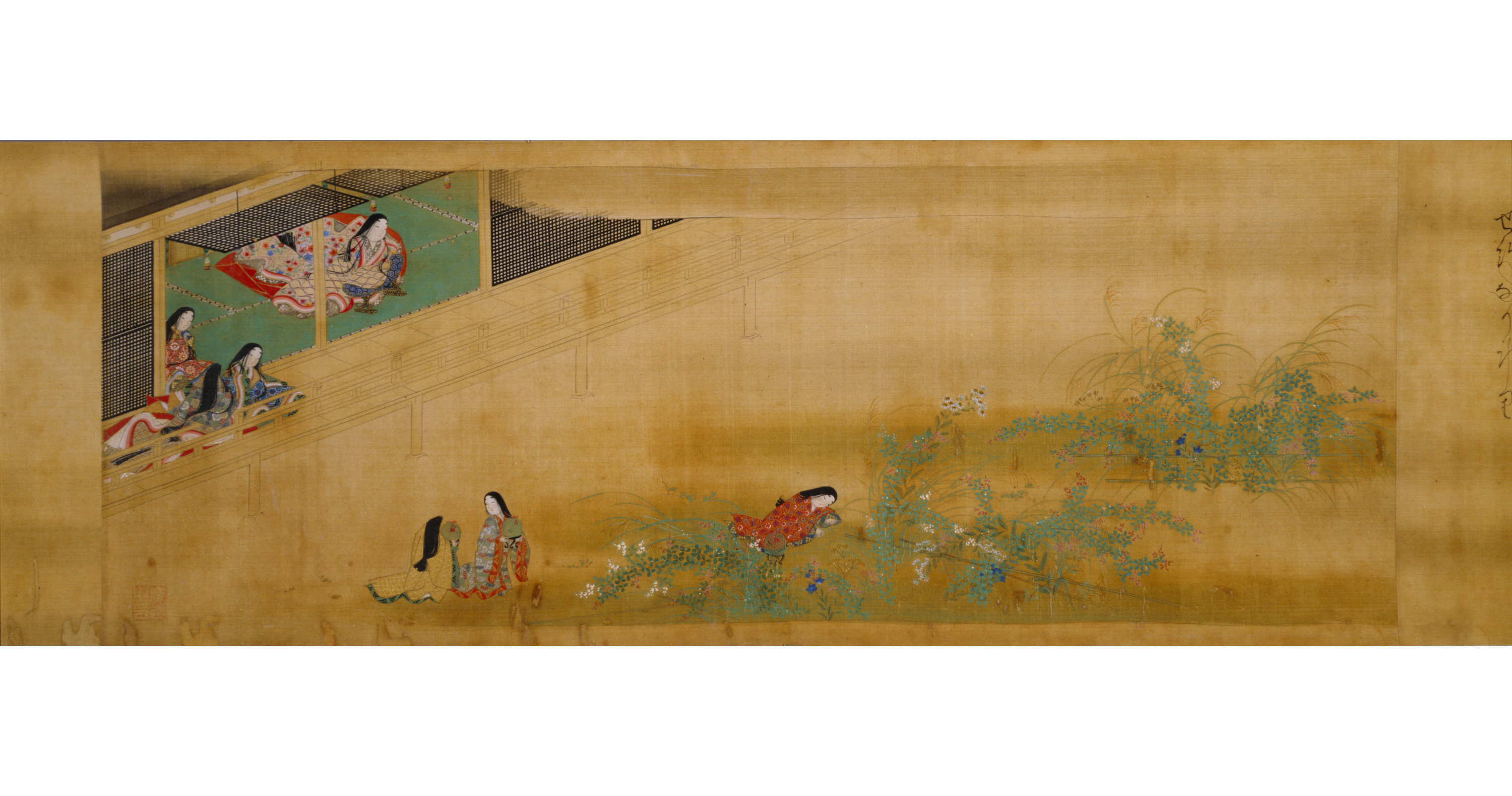 Summary
A typhoon passes through Genji's mansion. Residents are forced to clean up after themselves. In the midst of the confusion, Yugiri sees Murasaki's face. The next day, Genji and Yugiri visit Akikonomu and Tamakazura.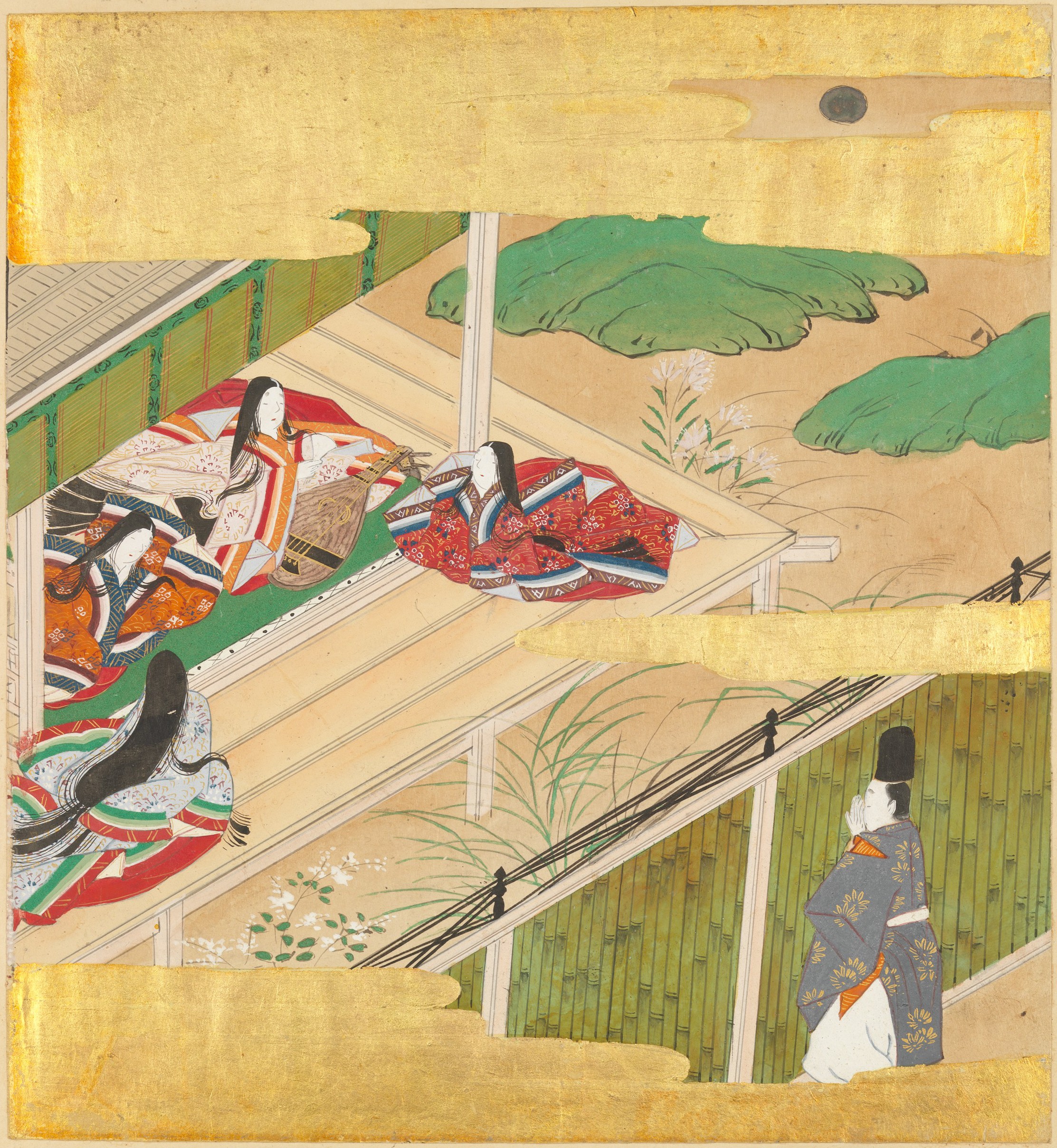 Comment
A typhoon disturbs Yugiri's heart. A father's mistress as seen by a son. Yugiri offers a new perspective on The Tale of Genji.