5. Murasaki / Lavender(若紫)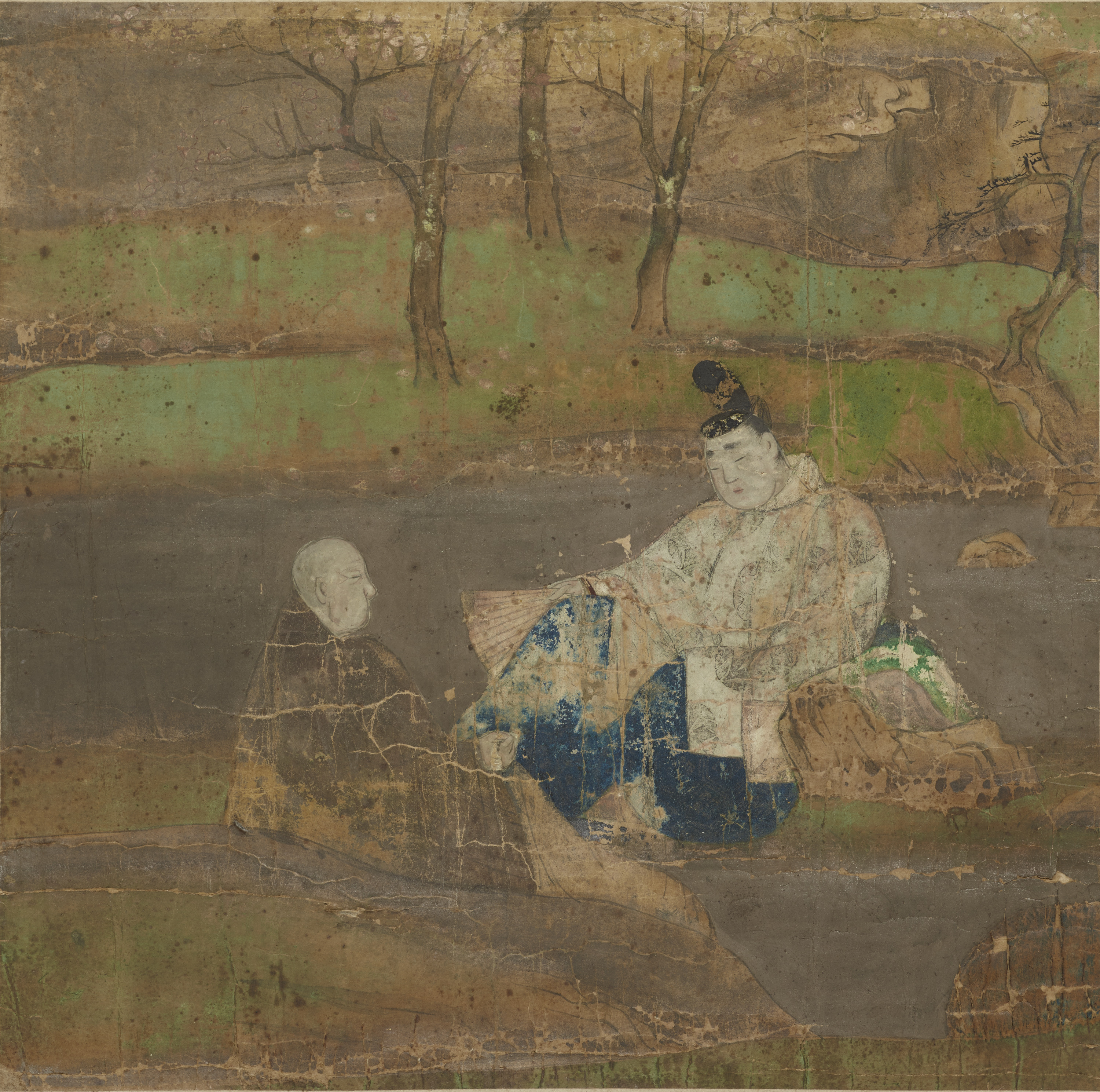 Passage
She came running into the room dressed in a rather worn white frock lined with stuff of a deep saffron color. Never had he seen a child like this. What an astonishing creature she would grow into!
Genji sees Murasaki through the brushwood hedge.
In The Tale of Genji, there are several scenes in which a man peeks at a woman. During this period, male and female living spaces were strictly separated. The mere sight of a woman makes a man sleepless at night. there was such a thing.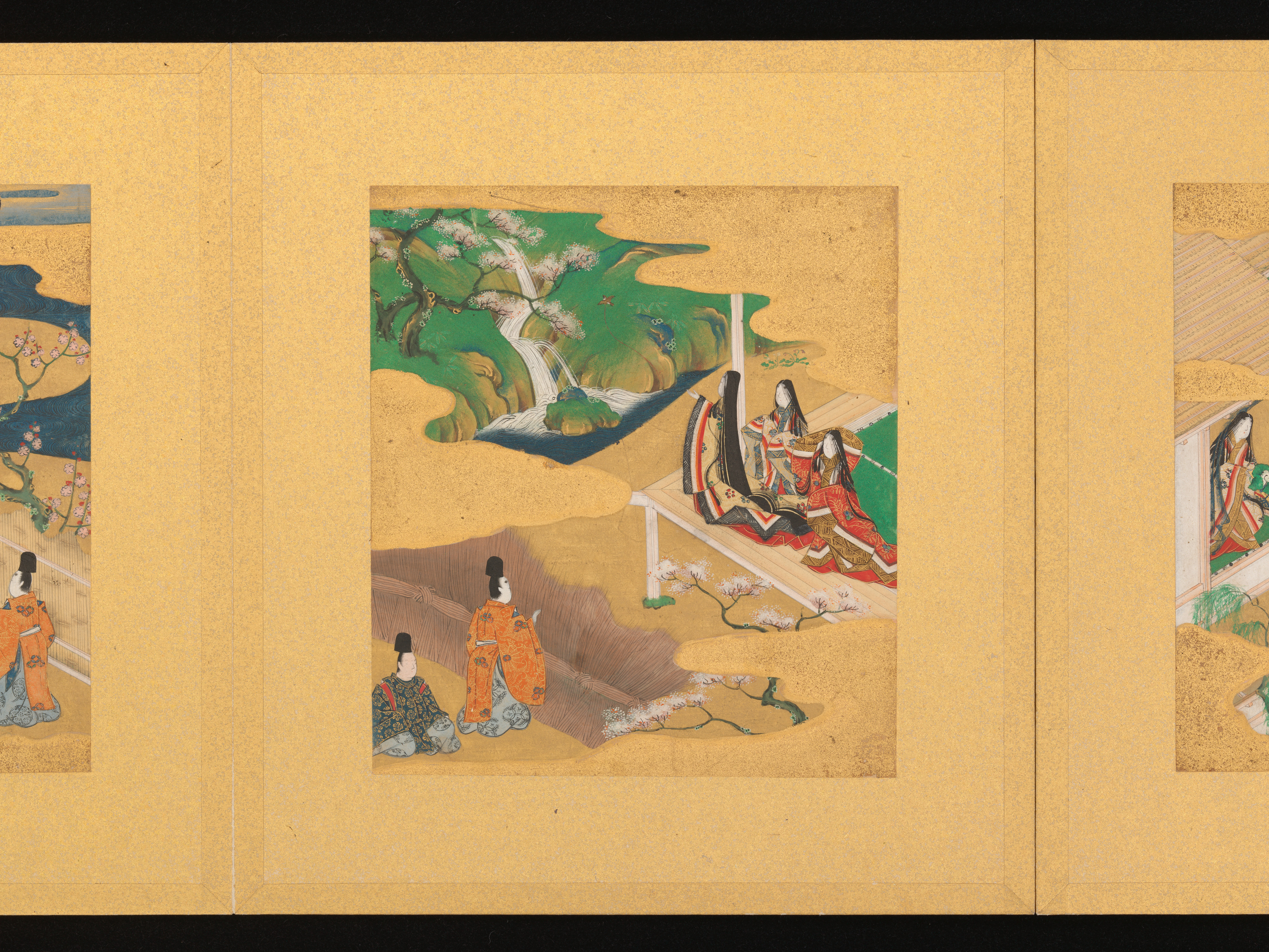 Summary
Genji visits a temple in the mountains to cure his illness with prayers. On the mountain he sees a little girl (Murasaki).
Genji is cured of his illness and returns to the city. But he can't forget the girl. Before long, the girl's protector dies. Genji forcibly adopts the girl.
On the other hand, Fujitsubo is loved by the emperor. But she cannot refuse Genji's courtship. She is pregnant with Genji's child. The emperor is ignorant of the facts and rejoices at the pregnancy. Genji and Fujitsubo felt guilty in their hearts.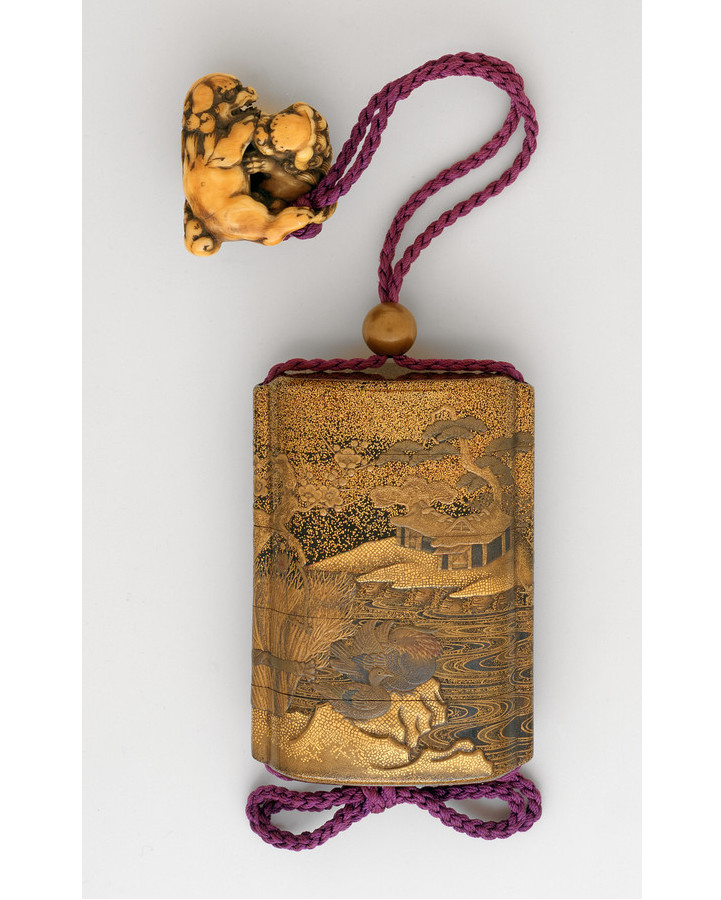 Comment
This is the chapter where the wheel of fate turns.
Genji lost his mother (Kiritsubo) when he was young. When he grows up, he loves someone who resembles his mother. Fujitsubo, Murasaki... In order to get them, he makes a number of mistakes. and pay the price.
Medieval critics interpreted. The Tale of Genji is a book about karma in buddhism. it's definitely one of the themes.But now we should see one wrong man.