7. The Festival of Red Leaves / An Autumn Excursion(紅葉賀)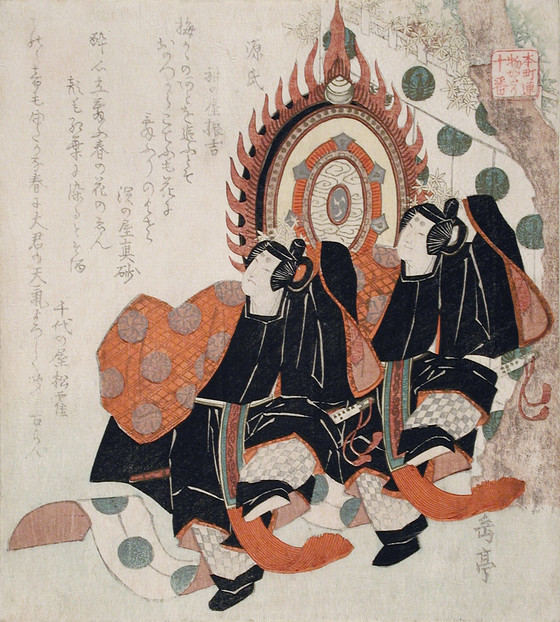 Passage
Prince Genji danced the "Waves of the Blue Sea."
"Waves of the Blue Sea." is the name of the song and the dance. The dance is performed by two dancers waving their sleeves. The synchronized movements are elegant.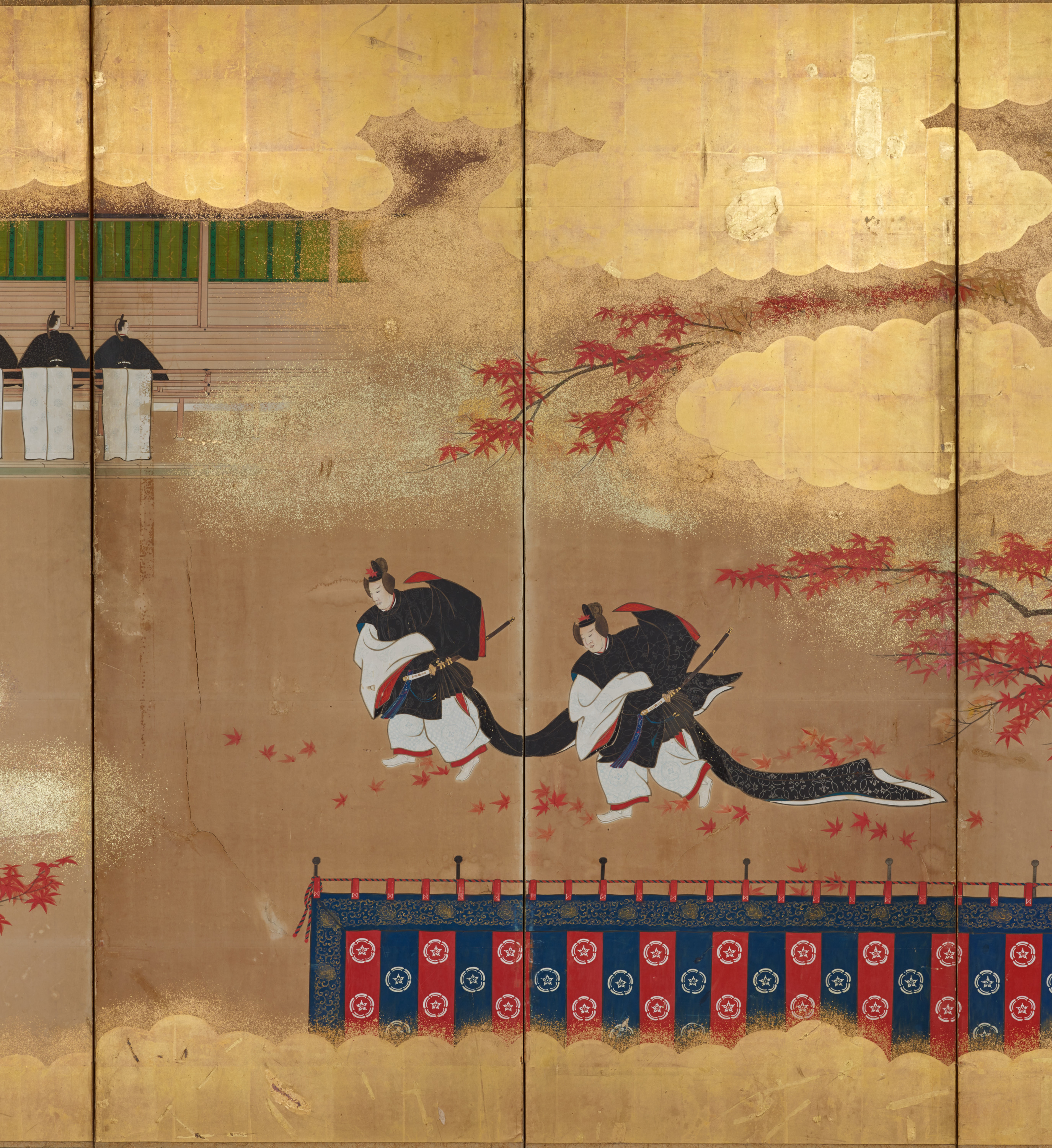 Summary
The emperor plans a ceremony to late emperor's 50th birthday. The nobles are busy preparing for the ceremony. The Genji was chosen as a dancer.
Fujitsubo cannot see the ceremony. Therefore, the emperor plans a large-scale rehearsal for Fujitsubo. But, Fujitsubo felt guilty in her hearts. She was pregnant with Genji's child, not the emperor's.The emperor is ignorant of the fact.
Rehearsal begins. People in the court admire Genji's beautiful dance. Lady Kokiden, who views Genji as an enemy, speaks sarcastically and is reprimanded by everyone.
Next year, Fujitsubo gave birth to a baby. The baby looked like Genji.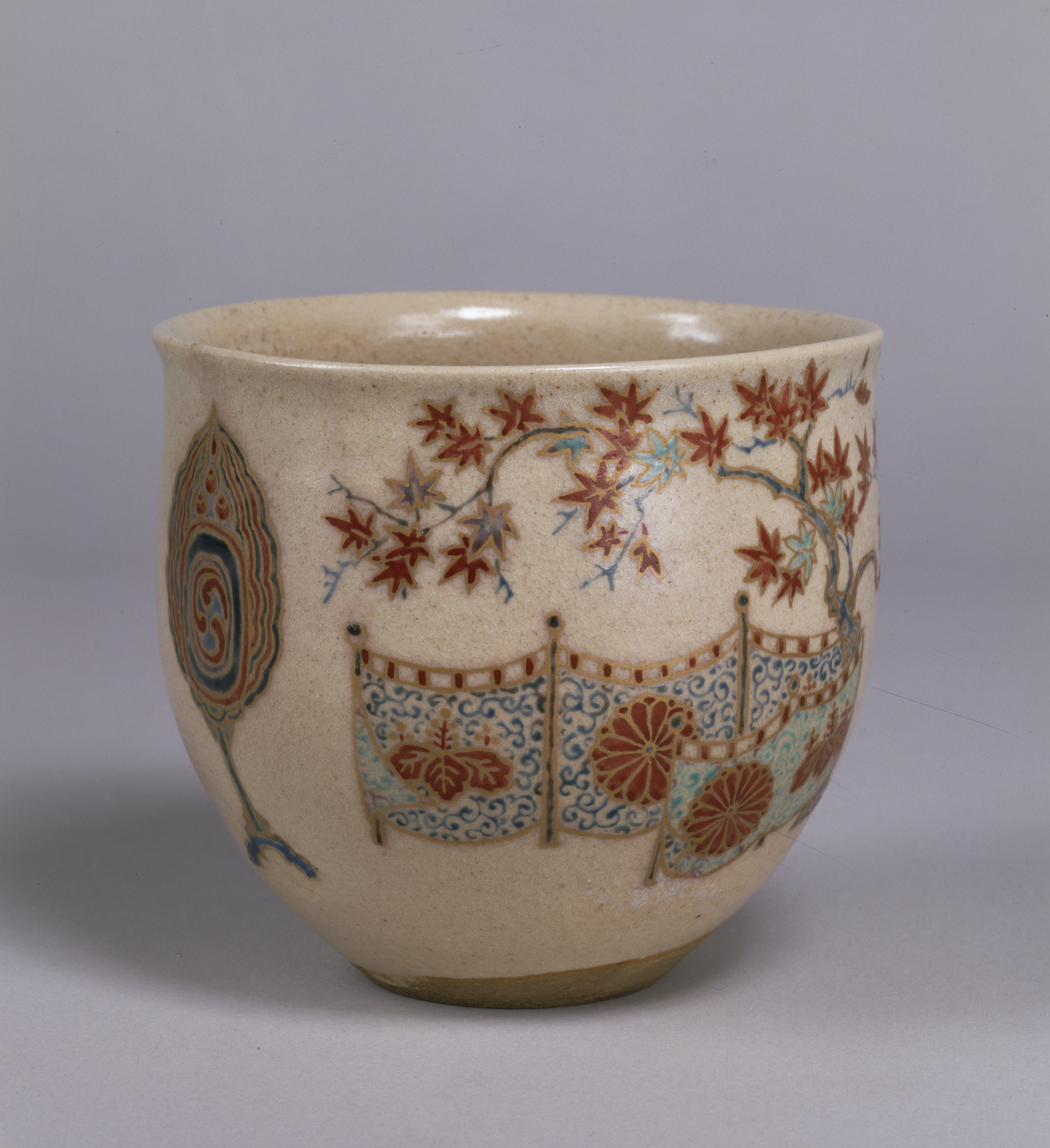 Comment
A political opponent appears before Genji. Lady Kokiden is the empress of the late emperor. she used to have a lot of power in the court. But, after the emperor loved Kiritsubo and Fujitsubo, Kokiden lost her power. Out of jealousy,Kokiden bullied Kiritsubo . and she also hates Genji.