16. A Meeting at the Frontier / The Gatehouse(関屋)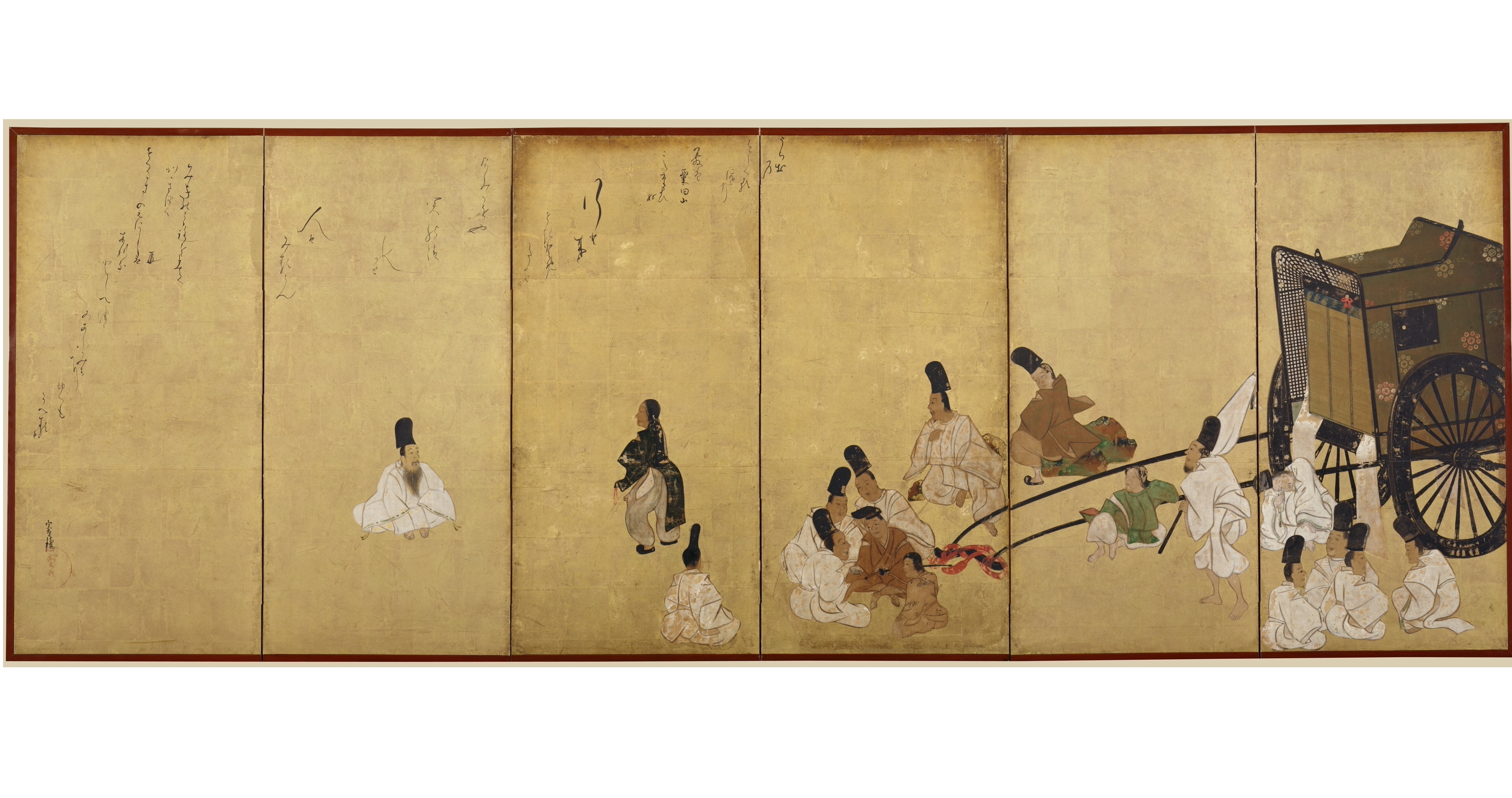 Passage
"It flowed as I went, it flows as I return, The steady crystal spring at the barrier rise."
Translated by Seidensticker.
He compares the dammed water to overflowing tears.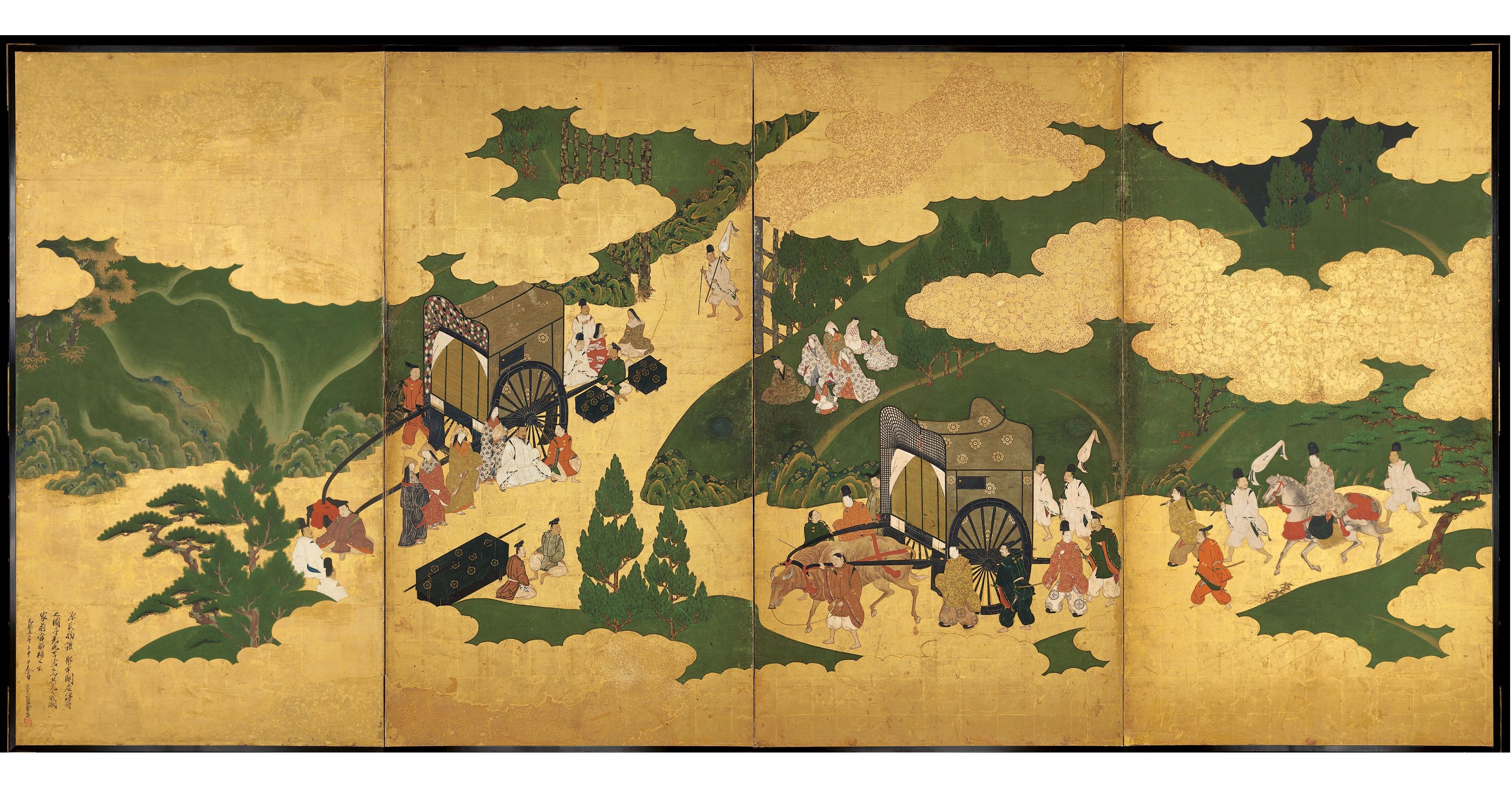 Summary
Genji goes to Ishiyama-dera Temple. At Ousaka-Gateway on the way, he passes Utsusemi. She left Genji in Chapter 3. They exchanged letters and part ways. After a while, Utsusemi's husband dies. She becomes nun.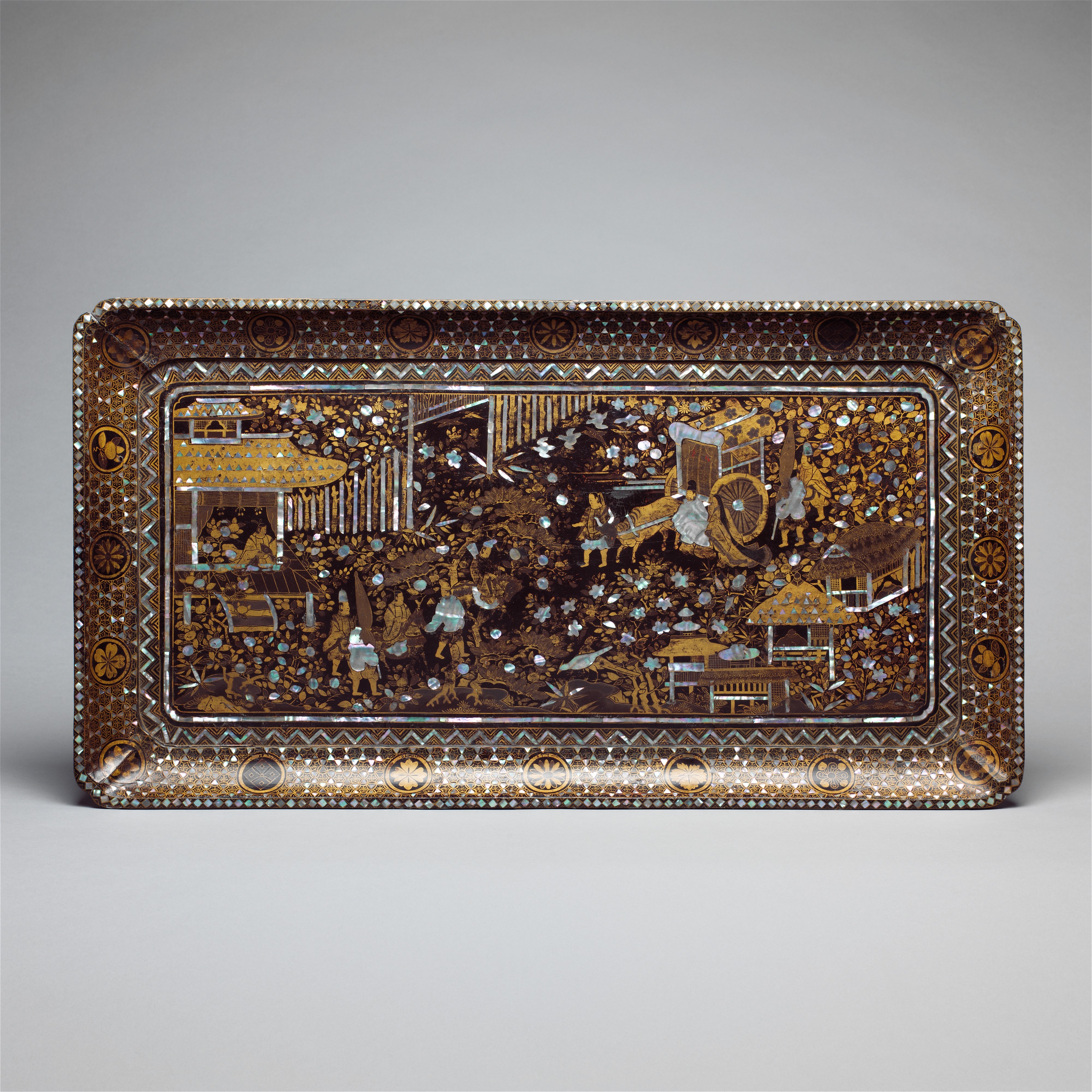 Comment
Genji and Utsusemi passing each other at the Gateway. It symbolizes the hearts of two.This chapter has the poesy, and it inspired many artists .Many paintings and artifacts remain.